Over a glorious weekend of bright sun and clear skies, a corner of Seoul's Olympic Park played host to the Seoul Jazz Festival. Spread across three indoor venues and one outdoor main stage, the festival was extraordinarily well run: good sound, shows that started and ended on time, few serious lines, minimal hassles. Because Koreans are mostly pretty honest and not prone to public violence, security could be handled by college kids doing cursory bag and wristband checks at the entrances to venues, while the main pavilion was technically outside of any restricted area and open to the public, and you could go a little further to the local convenience store if you wanted to. Across two long days, I saw no drunkenness, no violence, no real incidents of any kind. Well done, Korea!
There was no way to see all the performances, of course, because of all the overlapping shows. But here's what I did see.
Day 1
Arturo O'Farrill and the Afro Latin Jazz Ensemble: Good Latin jazz of a thinky variety. Arturo is a helluva piano player, and he's got a trombonist who can make Korean girls scream.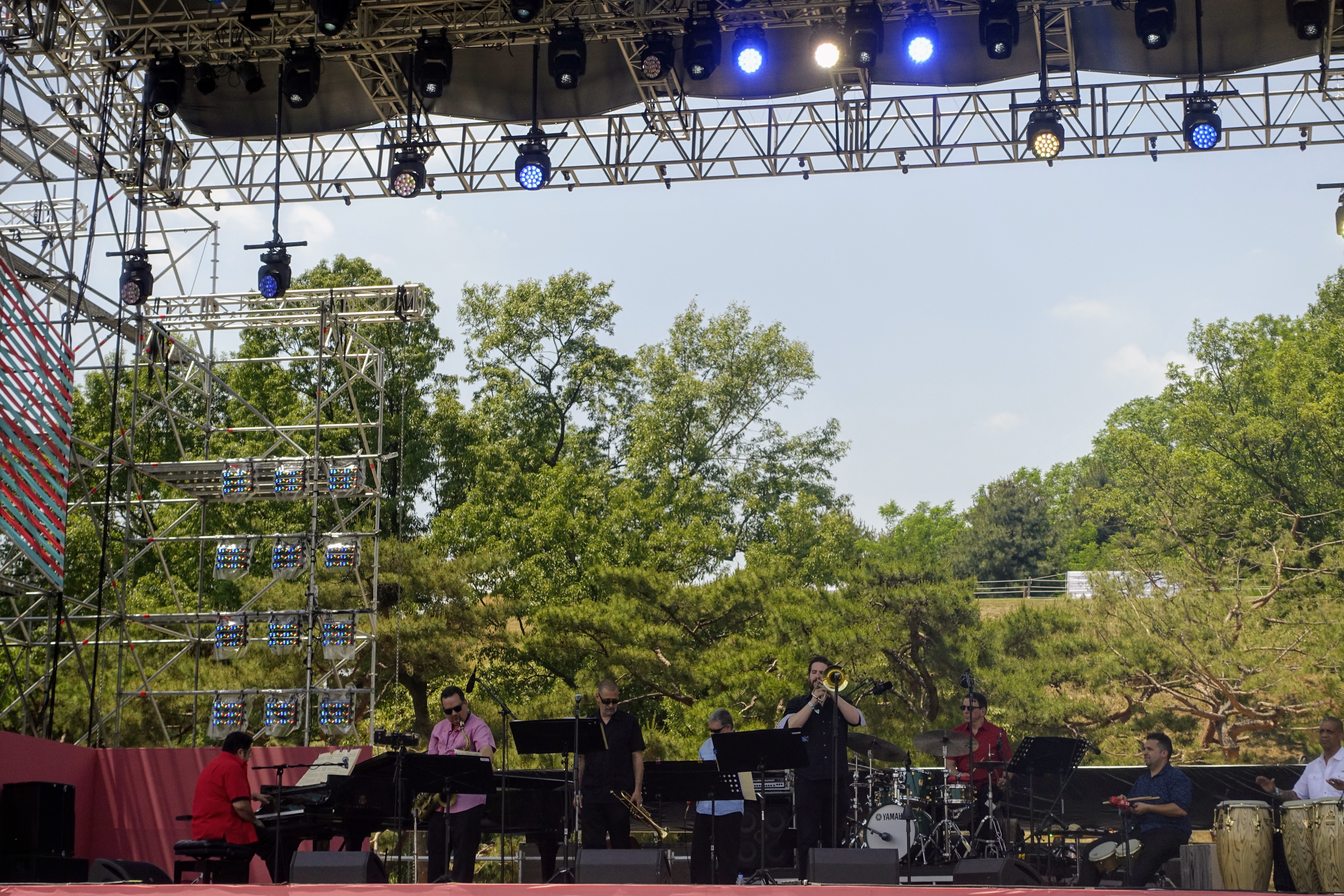 Echae Kang: A singer and violinist who does alternative rock that's reminiscent of Jaurim. She's definitely got something going on. Tremendously charistmatic, and her band is also very good. Definitely worth checking out.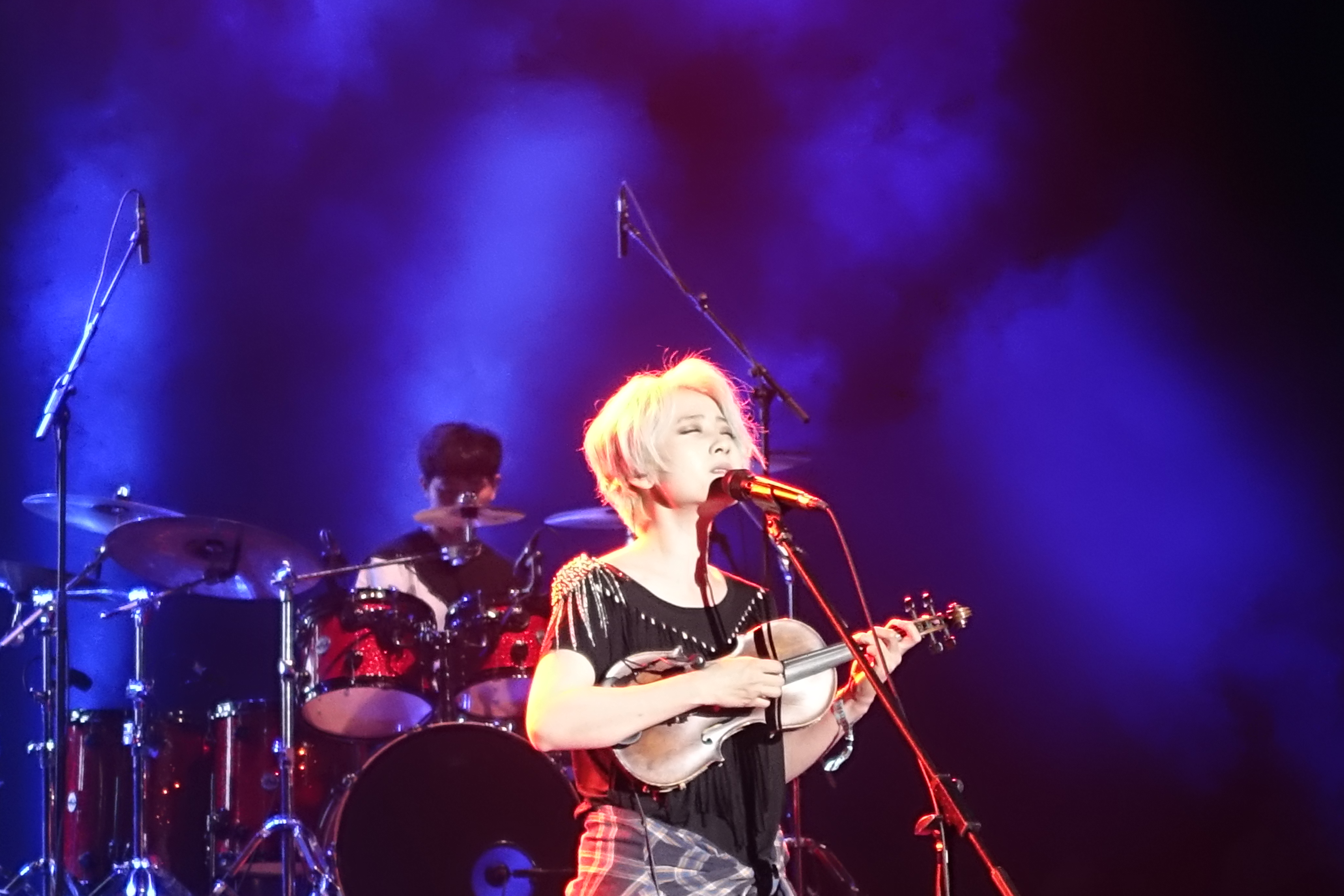 두번재달/2nd Moon: So the schtick is that the singer is a young, handsome guy who does pretty traditional pansori — a traditional style of story singing — while the backing band plays a mishmash of folky Americana. The hall was packed and the Koreans seemed to go for it, but it left me cold. The pansori singing was good but probably wouldn't have seemed extraordinary in a traditional setting, while the backing music was undistinguished, and the combination never melded into more than the sum of its parts.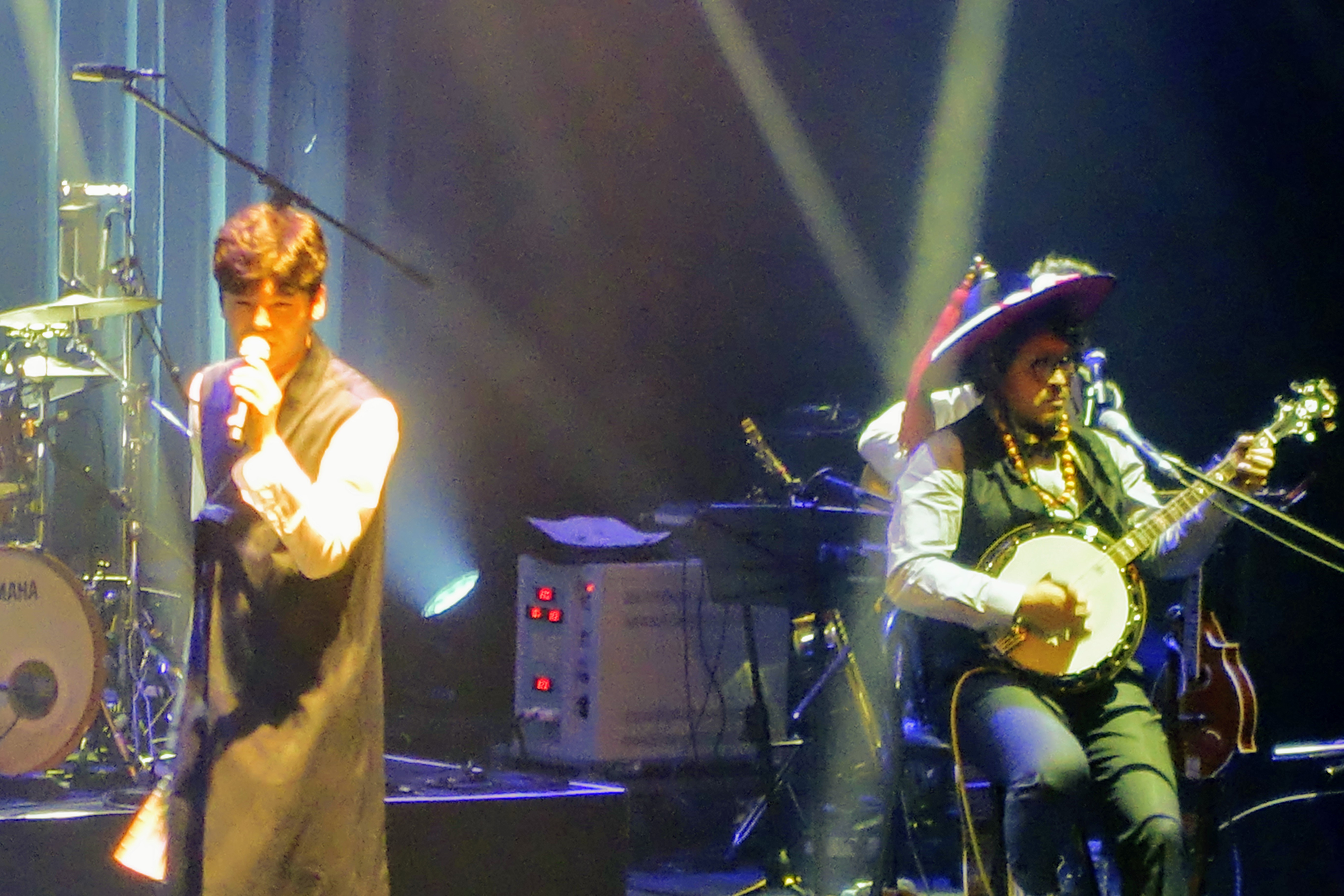 Lianne La Havas: The highlight of the day and the most delightful surprise of the festival, Lianne La Havas is a British soul singer of Jamaican and Greek parentage. She played solo, just her voice and some very, very hip guitar playing. She sang mostly her own songs but also covered "Say a Little Prayer," and it takes some guts to tackle a song everyone knows from the Aretha version. Her sense of rhythm is unerring, her lyrics are smart, and the songs are excellent. She reminded me at turns of Sade, Ani Di Franco, and Bill Withers.
Part of the charm of her set was her evident surprise and delight at finding a passionate fanbase in Korea. Crowds of Korean girls were singing along, hanging on her every word, calling out for favorites or just shouting that they loved her. I noticed this with a lot of the musicians, actually: they seemed very, very happy. Apparently the Seoul Jazz Festival treats its performers right, and it's probably a relief, when your booking agent has told you that you'll be playing at a park in the afternoon in South Korea, to discover an entirely professional setup with great sound and support.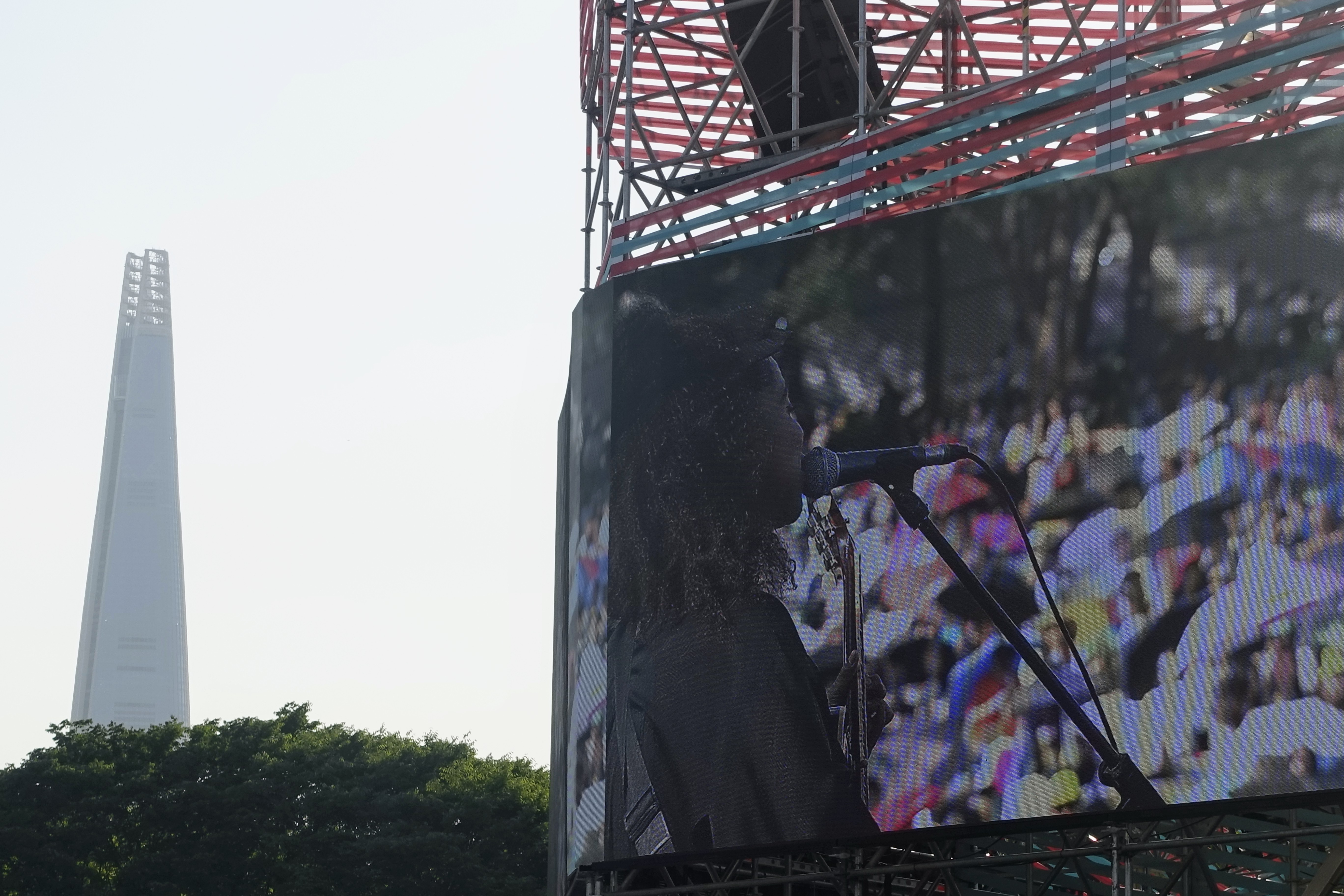 지코/Zico: Korean hip hop. Unmemorable stuff for kids.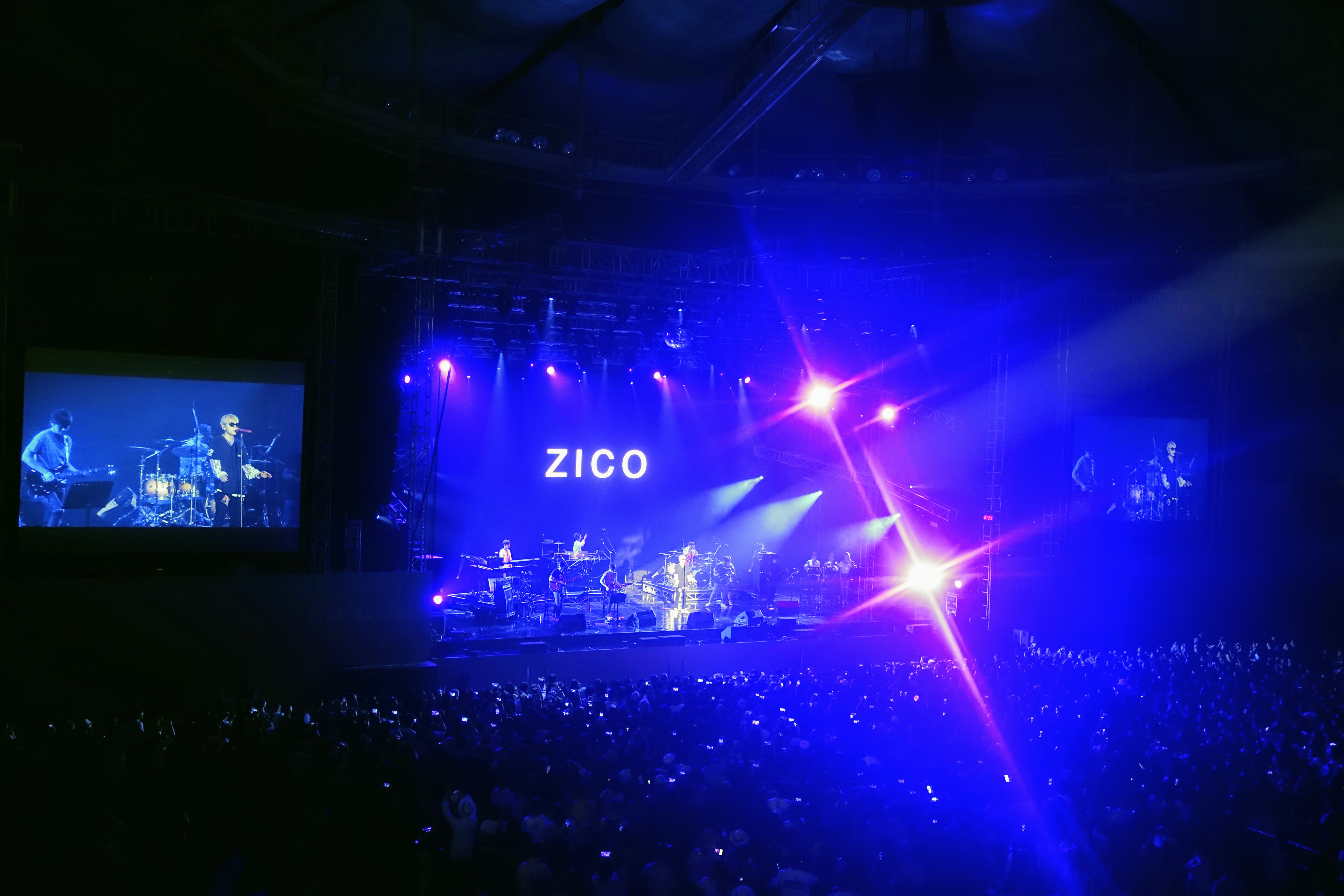 Avishai Cohen Quartet: Thorny, confrontational Israeli jazz with none of the decorum and studiousness that can make a lot of American and Scandinavian jazz these days so toothless. This is not easy music. Cohen takes traditional jazz and fragments it into shards, but his musicians have the rigor to hold the pieces together, and Cohen's plaintive tone on the trumpet is what Miles Davis might have sounded like if he'd grown up hearing the shofar.
Day 2
오프온오프/OFFONOFF: Off off off.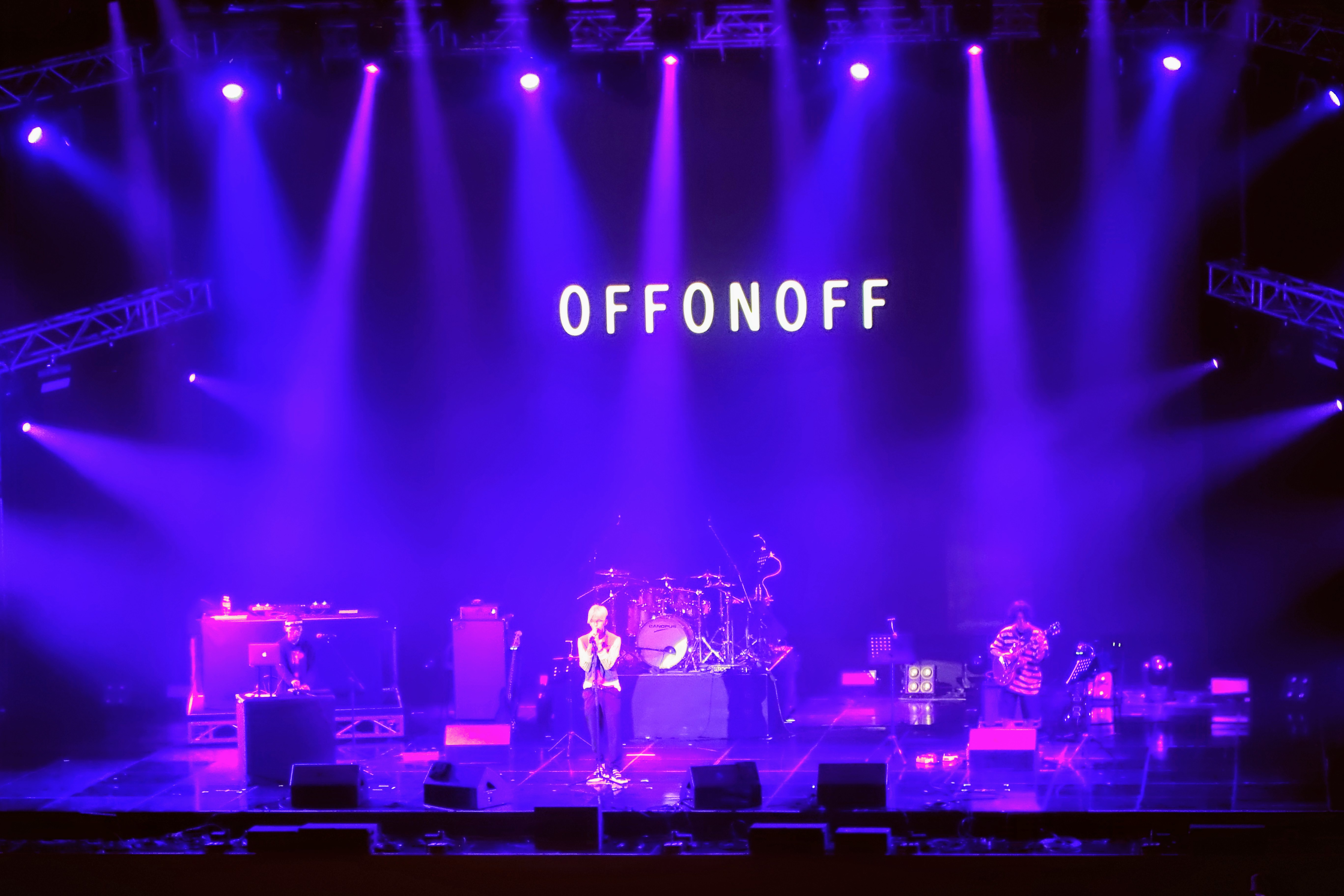 Squirrel Nut Zippers: I saw the Squirrel Nuts way back in the 1990s, during the swing revival back then. Like me, they're a lot older now. They still put on a great show with lots of energy and loopy antics, and they still suffer from the same fundamental flaw they've always had, which is that they're just not such great musicians. They play swing with the skill of a ska band, and it's not quite enough if you've grown up on the Count and the Duke and know what swing sounded like in the hands of people like Ben Webster and Lionel Hampton and Sweets Edison, et. al. The Squirrel Nut Zippers are the cotton candy of swing: colorful and fun, but they leave you hungry and slightly queasy.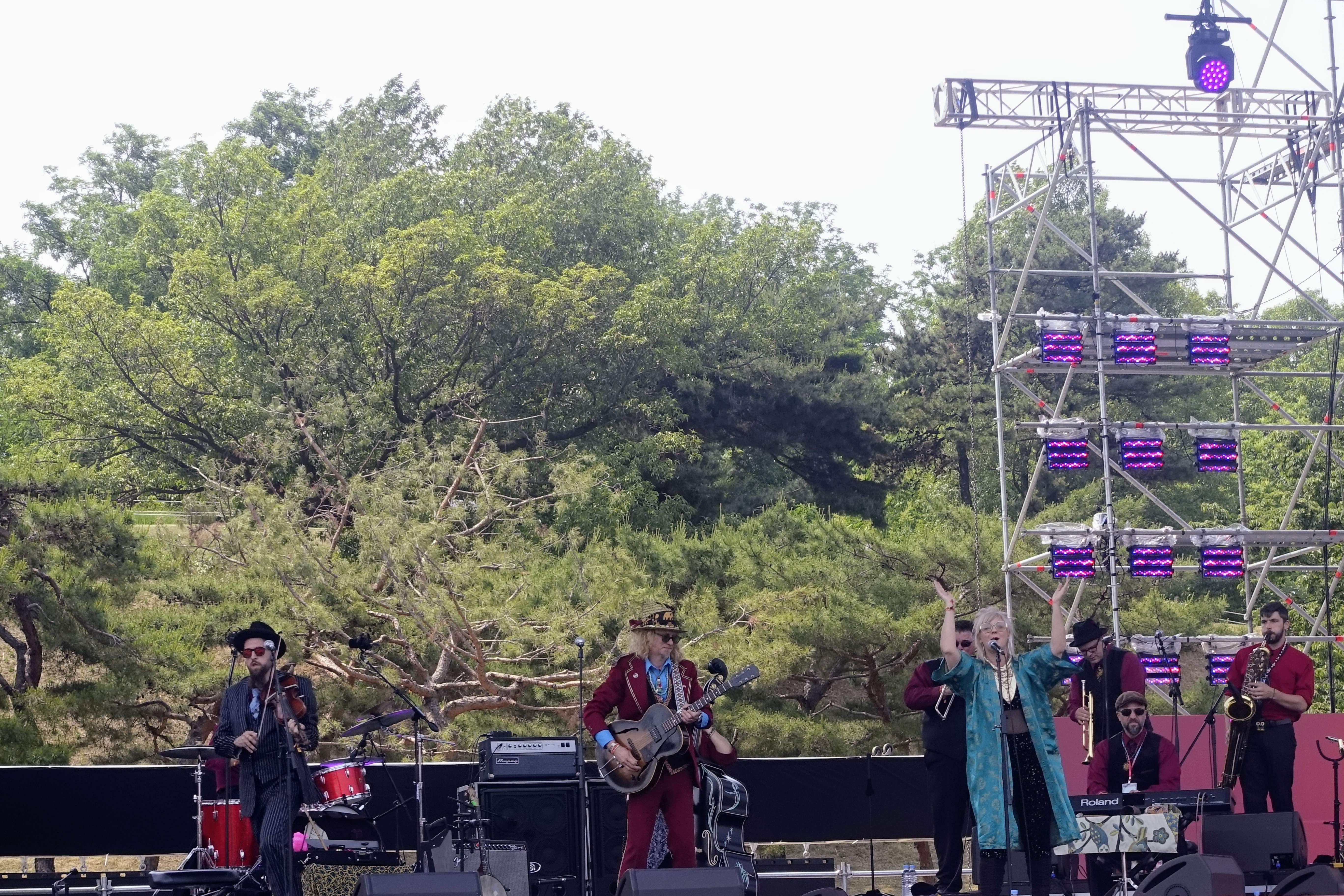 Cecile McClorin Salvant: Salvant is a serious and skilled jazz musician of a particular sort. She grew up on classical and came to jazz late, and her approach — fishing up obscure old songs, often focused on the travails of underprivileged women of color — can feel like a graduate seminar on intersectional feminism. There's something pedantic about it, and the music and musicality can seem secondary, even if the level of skill is hard to argue with. It never caught fire for me.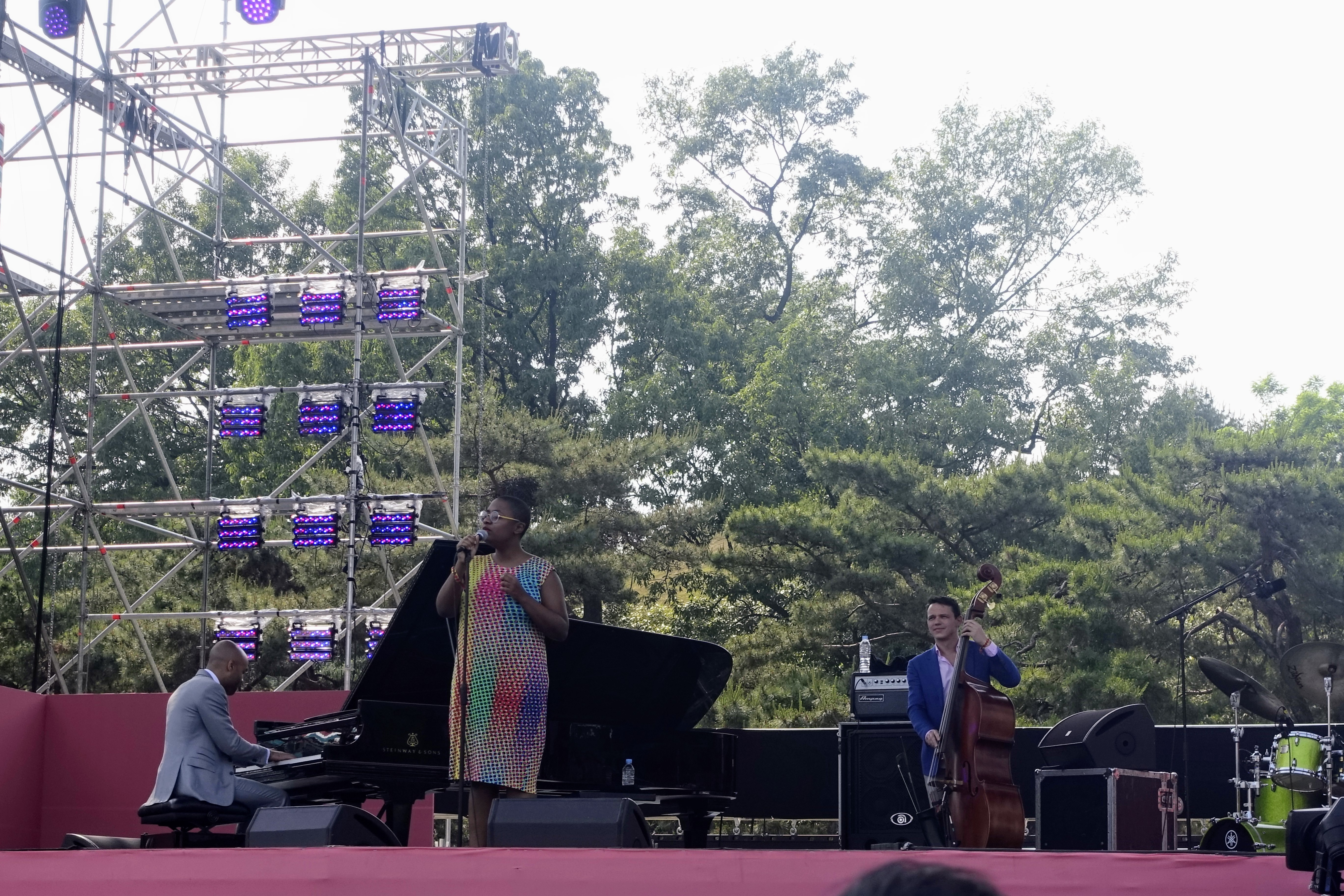 Tower of Power: Ho. Ly. Fuck.
Go see Tower of Power. Do it now.
Tower of Power, the Soul-Funk institution from Oakland, is in its 49th year and still has three of its original members. This won't go on forever. On records they can sound a little wan, a little too smooth. Live, they're something else. How these old dudes have this much energy, this much funk, this much soul, I don't know. But they do. The horns are legendary and deservedly so. The bass player — still an original member — is slinky and groovy like funk base oughtta be.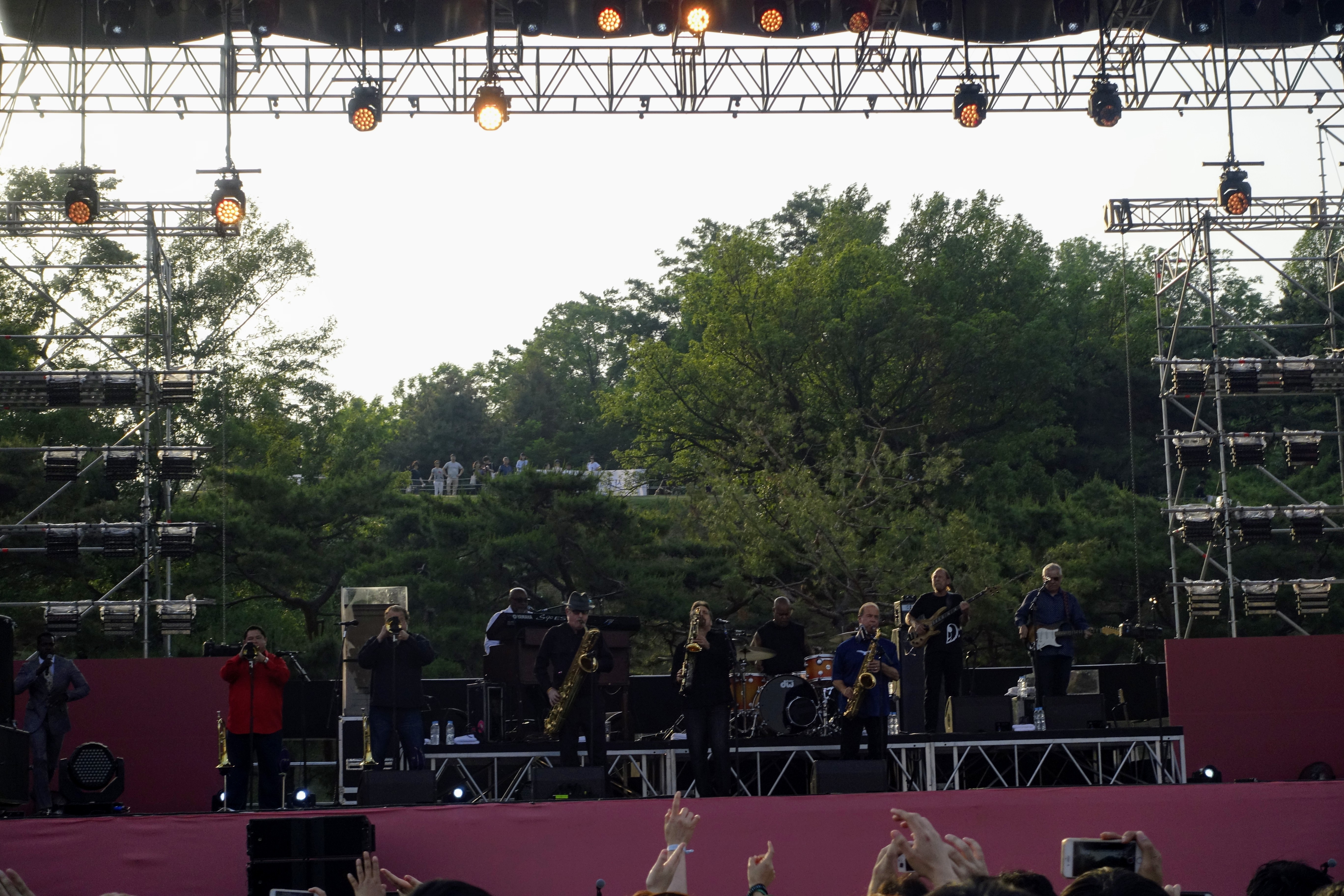 Tower of Power has always been a backing band, the JB's without a James Brown, and their singers over the years have been better and worse. Their latest singer is phenomenal. Marcus Scott is a Memphis soul singer in the Otis Redding vein, a showman with tremendous range and a master soul man's consummate skill in whipping the crowd into a frenzy. His dance moves, his passionate patter, his descents from the stage and into the crowd had the Koreans going nuts, and I think it would've worked on anyone anywhere. With the giant force of Tower of Power behind him, Scott put on a glorious show that had everybody jumping. It's this — soul, funk, sweatin' it out — that makes me proud to be an American. This is our gift to the world. (The Koreans knew it, too, and I was impressed that a few guys behind me knew the words to every song.)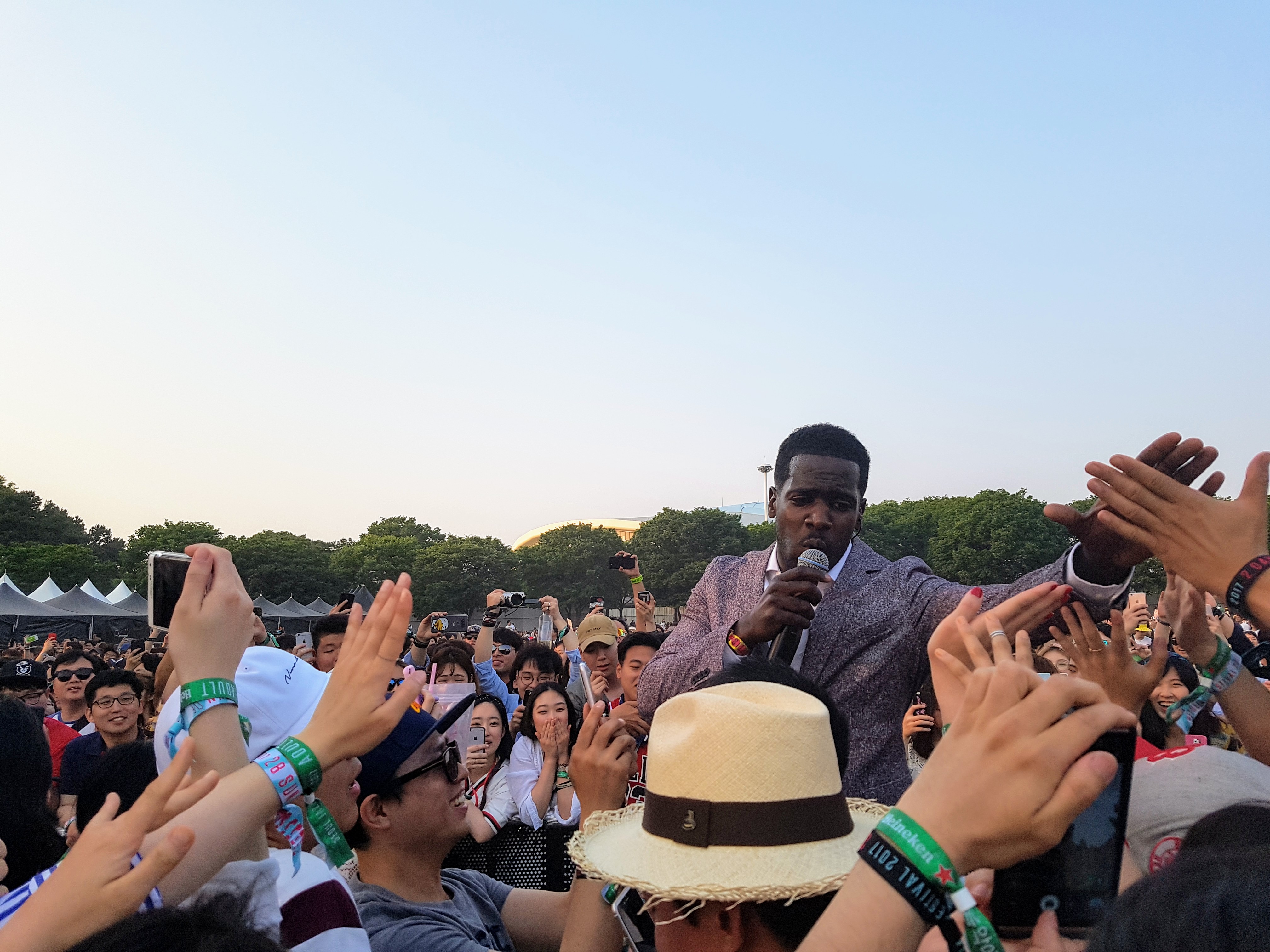 Zion T: The Korean pop and soul singer didn't exactly follow Tower of Power — he was in another venue — but because Jamiraquoi dropped out for health reasons, much of the Tower of Power crowd went to see Zion T right after. A smart and savvy singer who writes good songs, he managed to hold his own. We stuck around long enough to hear a couple of his biggest hits, "This Song" and "Seethrough," before heading out and calling it a night.