Random station: Hakdong/학동역,

 Line 7 

Points of interest:
Other stations visited: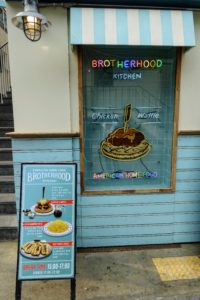 For my second Seoul Subway Randomizer Adventure, I stayed closer to home — so close, in fact, that I never actually rode the subway. On a holiday Wednesday, my Korean friend and I set out from Gangnam, which is home, and walked over to Brotherhood Kitchen for what they call "American Home Food" and I call soul food.
Now, I'm no expert on either soul food or Southern food, but what they cook up at Brotherhood is at least tasty. We had the fried chicken and waffles, which is salty and sweet and decadent, with a weird gooey cheese sauce on top. But I think I liked the roast chicken with chili and yellow rice better.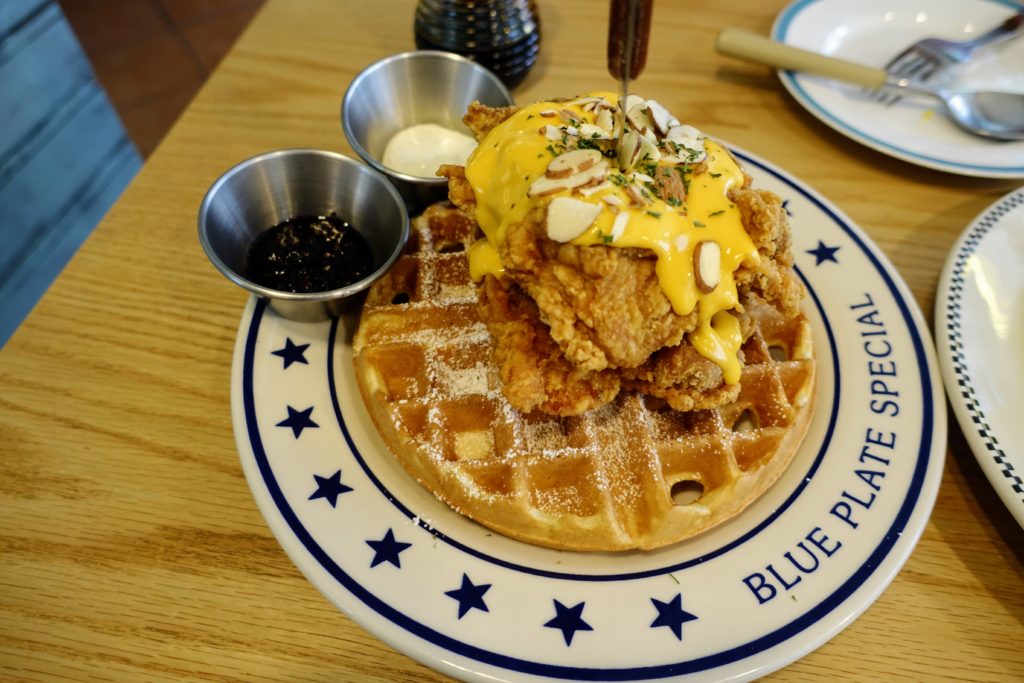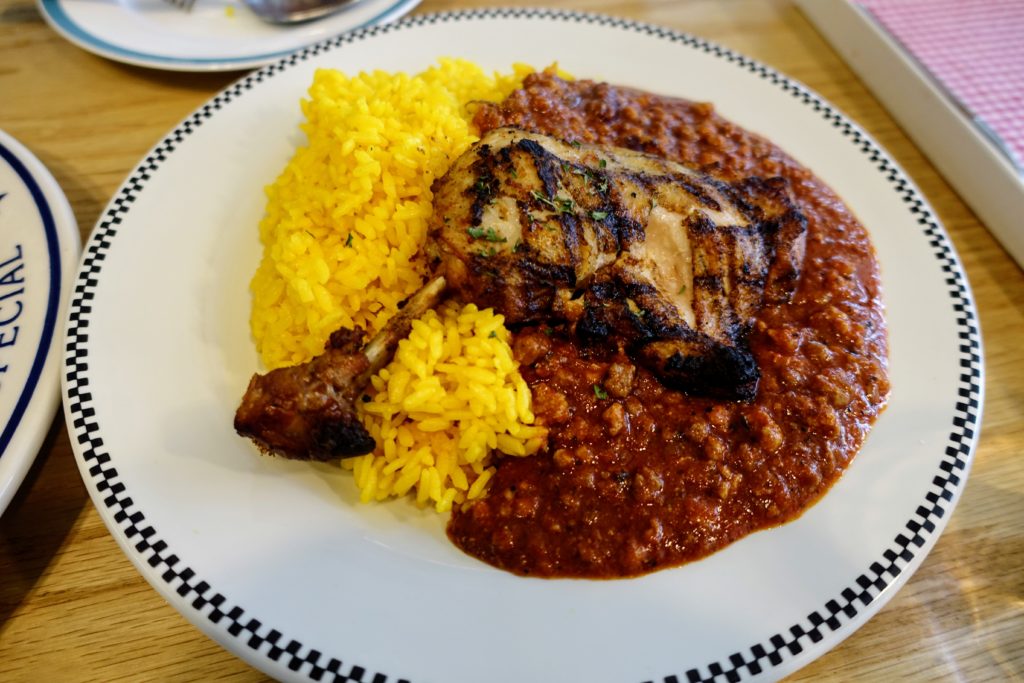 Little houses on a hill
We headed up the hill that starts behind Gangnamdae-ro, an area you'd think I'd know pretty well, but I don't yet. It's upscale, with stylish cafes, little shops, and here and there actual detached houses that look like they've been around for a while.
One of the most interesting of these houses, just past Eonju Station, is the Nonhyeon flagship store of Gentle Monster, whose sunglasses are amazing, and whose stores are more amazing than the sunglasses. The store in Nonhyeon has an actual ship attached to it, and the interior contains an astonishing array of strange art machines. And some sunglasses, including a line in partnership with Tilda Swinton and some glasses they did with Hood By Air, which is pretty impressively hip company to be keeping. I tried on many a pair, but I still haven't found the Gentle Monster pair that calls to me. Someday, though, I will get a pair. Surprisingly, while they're not cheap, they don't cost any more than a pair of Ray Bans or Oakleys.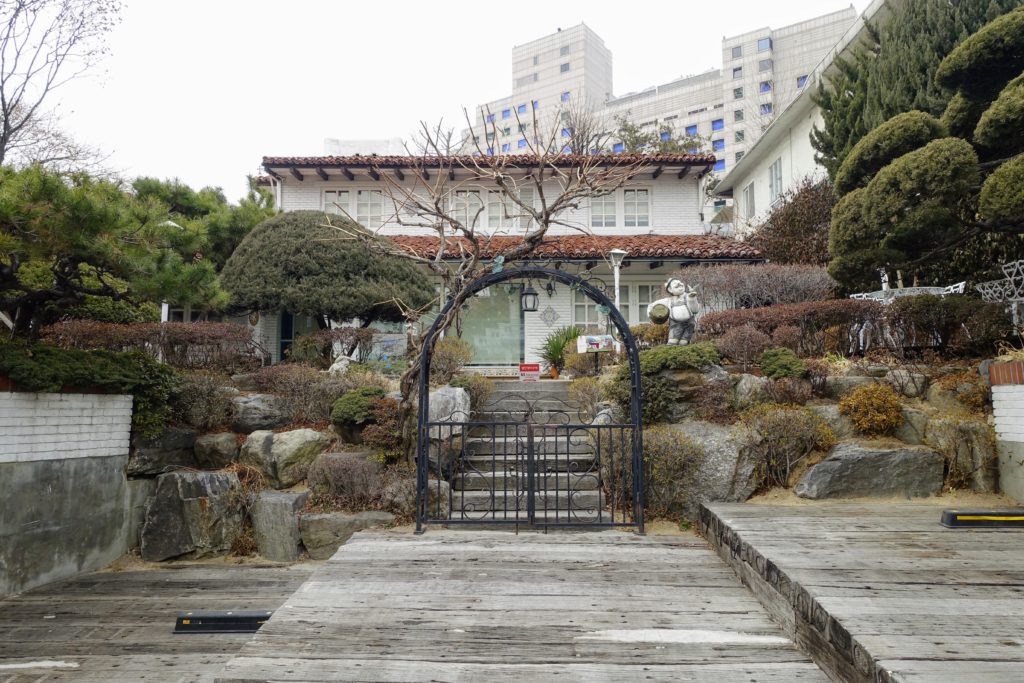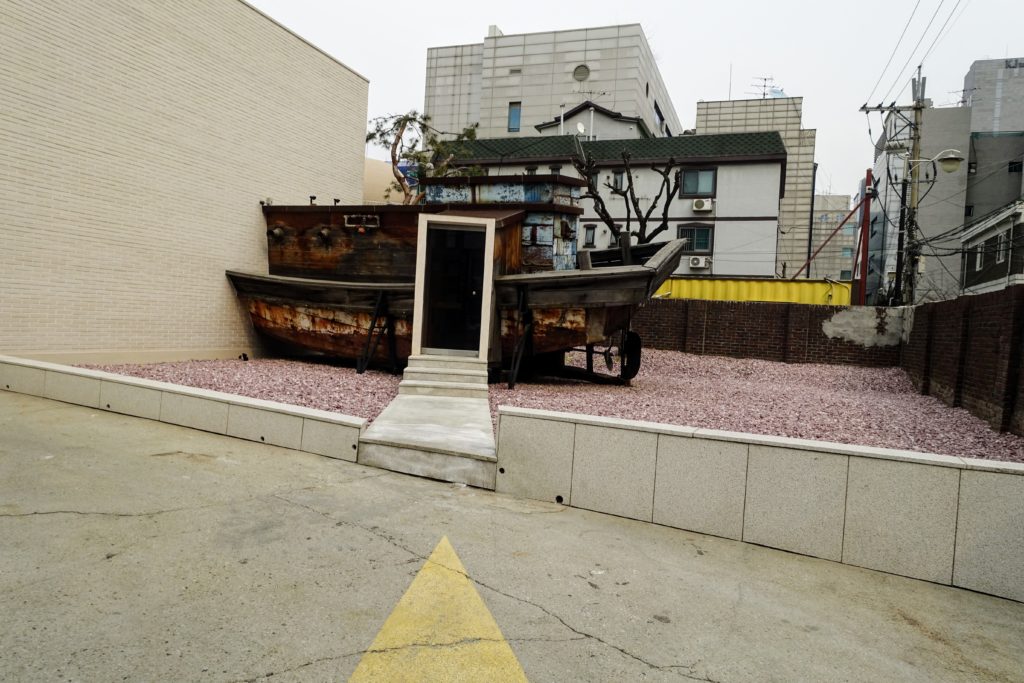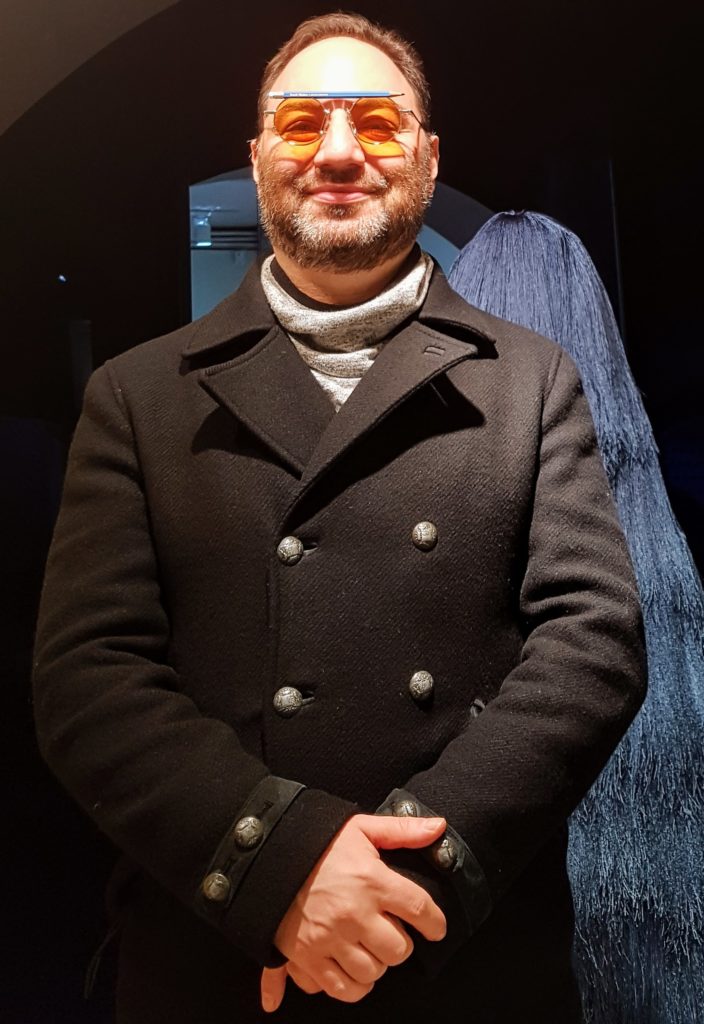 Saddles and chairs
We made our way to Hakdong Station, and from there we followed Hakdong-no to Nonhyeon Station. The whole stretch is full of furniture stores on both sides — not the typical Korean places, but the sorts of places where you can get, say, hideous French-inspired kitsch for $10,000, or a coffee table by Jean-Paul Gaultier. There's some good stuff in there too, and not all of it at insane prices, but it's certainly high-end. Still, it's considerably more stylish and diverse than the sort of stuff you find in the big department stores here.
If I had a lot of money to spend making a very large apartment look like a hip urban hotel, I would come here. Realistically, though, if I'm gonna spend a lot on furniture in Korea, it will probably be on very Korean furniture, like an antique chest of drawers or something. To me, that's exciting and different. My Korean companion, though, was fascinated by a display that looked like something my Grandma Hannah or my Aunt Belle would've gone for, all flower prints and swoopy Victorian curlicues. She grew up in a house full of old Korean furniture, which doesn't much interest her. What's exotic, to her, is the sort of Western stuff she wasn't around very much because no one under 90 decorates that way. She responds to American granny gear the way I respond to weird old statues and tombs here.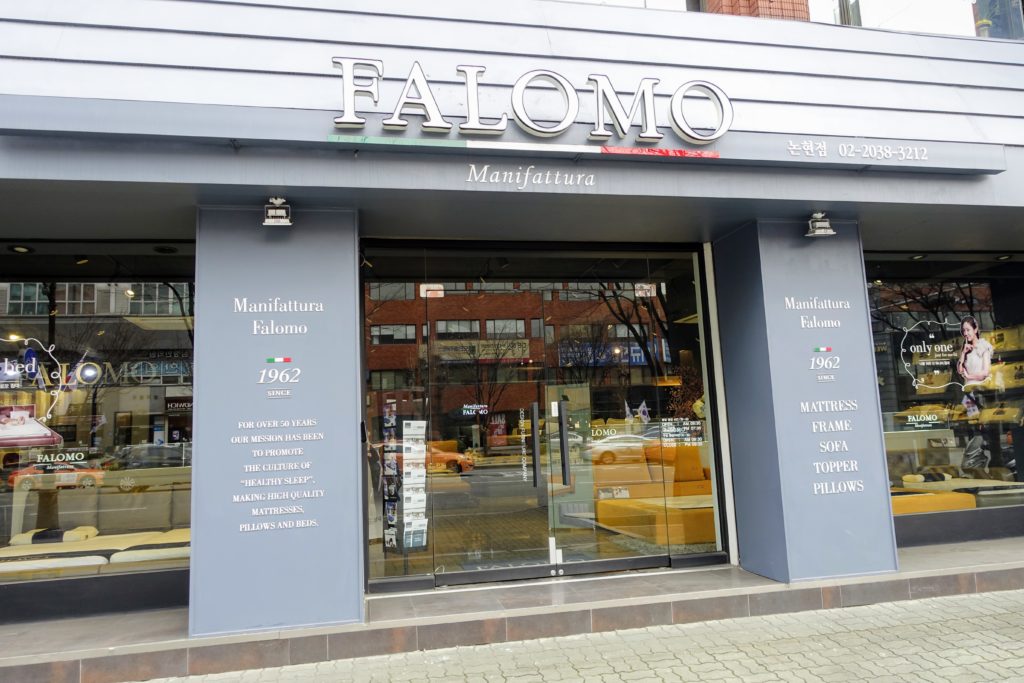 Maybe the oddest shop along this stretch is Balio, which is where you go if you want fancy horse-riding gear. Why is it here, in Gangnam? I have no idea, except that people must come here to buy stuff. I wonder if the Choi Soon-sil scandal's equestrian connection has been bad for business?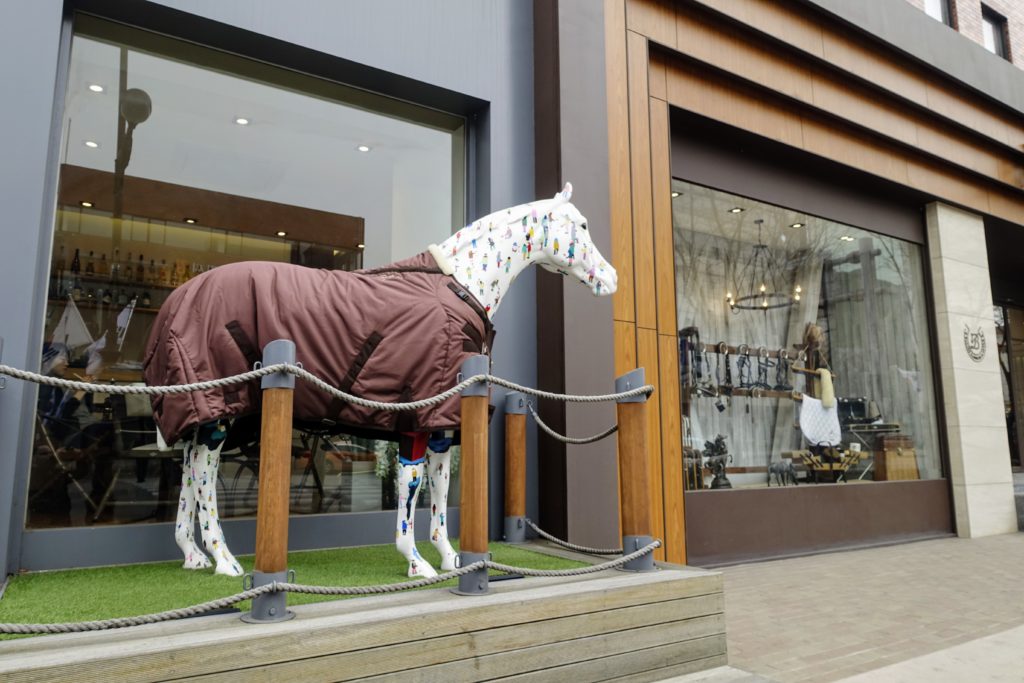 Fire and rain
With that, we headed back to my neighborhood. By evening, it had started to rain, so we decided to sit by some blazing coals in a neighborhood restaurant that offers unlimited beef barbecue (no more than two hours and a 5000-won charge for leftover meat). The initial course was something like six thin steaks and a big pile of chopped up rib meat, so we never even got around to asking for more. It was smoky and delicious and a fine way to end the day.